KECO Cold Glue Hail Tab and Silicone Cap Set (4 Tabs)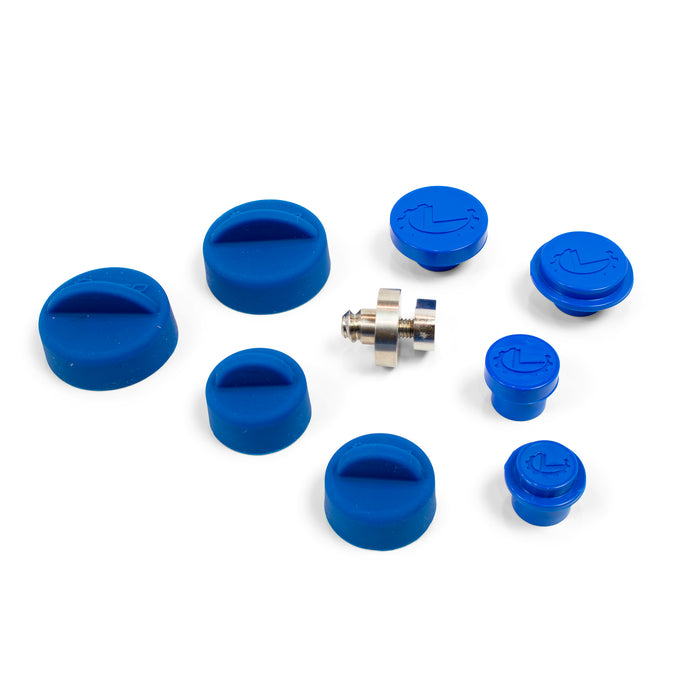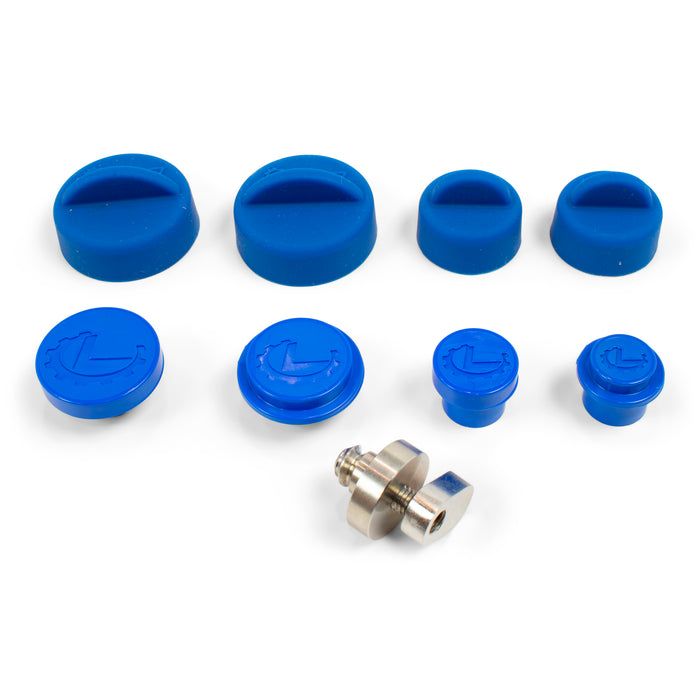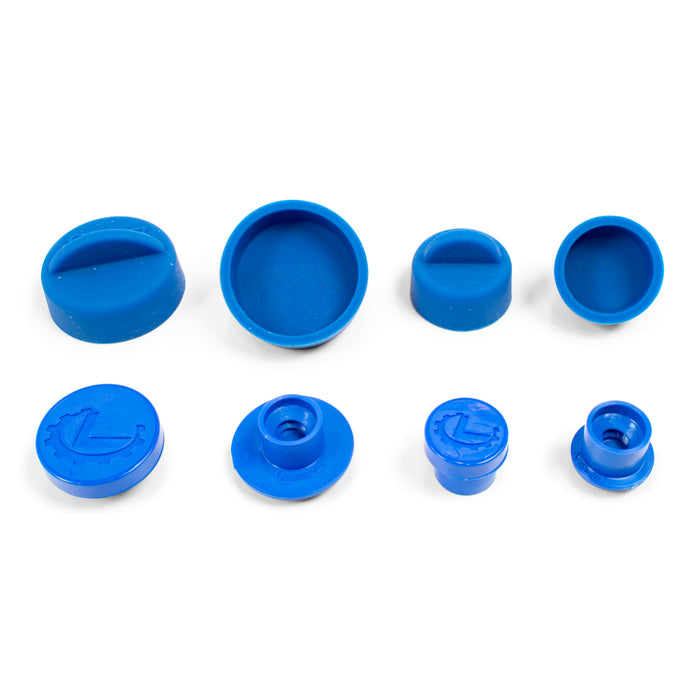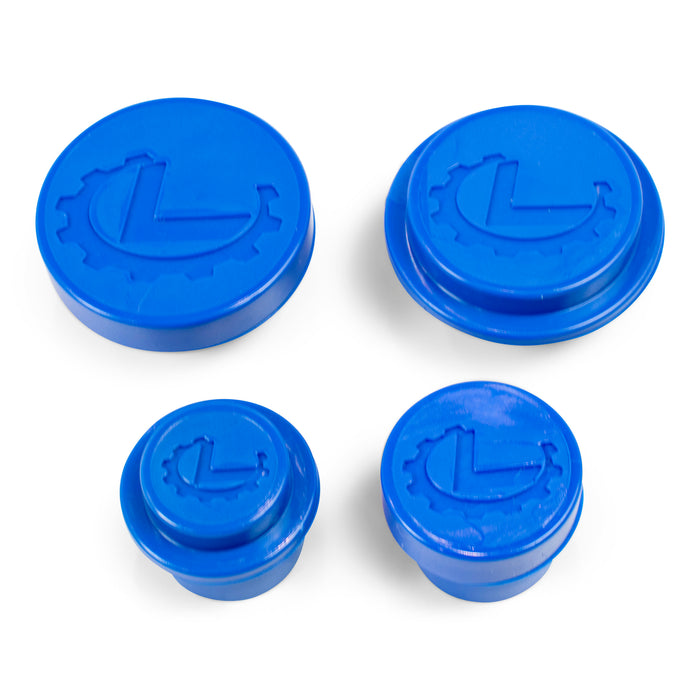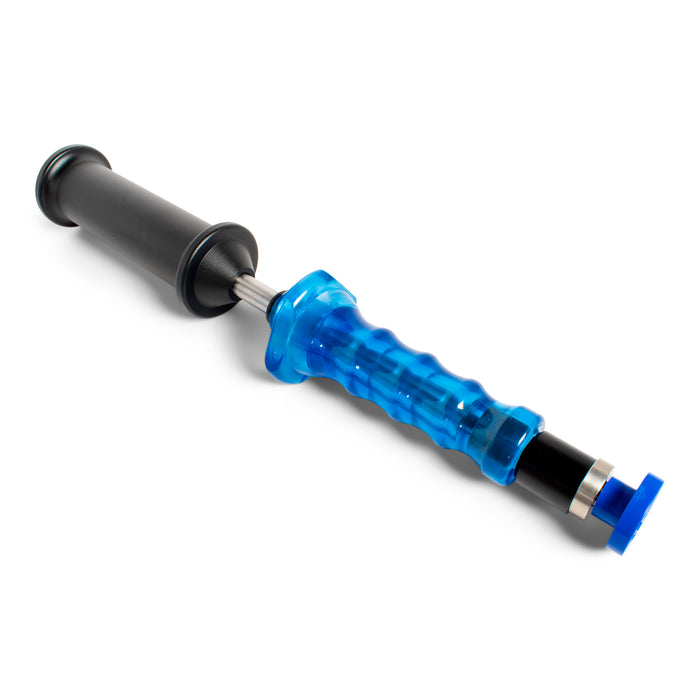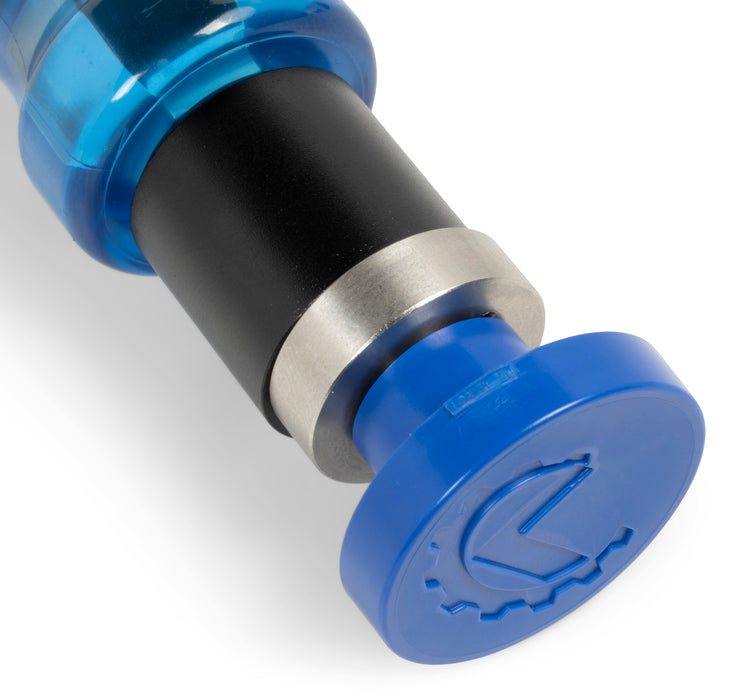 The Keco Cold Glue Hail Tabs are specially engineered to work seamlessly with most popular cold glues, ideal for techs looking to move large amounts of metal quickly. Made from the legendary Keco Blue material, these tabs feature a smooth surface with moderate flexibility making them suitable for pulling a wide variety of dents.
Smooth Surface - Each tab features a smooth surface allowing for maximum adhesion and pull strength when used with cold glue
Blue Material - Keco's signature blue material offers legendary durability with a moderate amount of flexibility making these tabs suitable for pulling a variety of dents
Tight Fitting Caps - Silicone caps are tailor made to fit each tab keeping your cold glue glean and debris-free
Universal Adapter - Quickly attach cold glue tabs to your favorite slide hammers (sold separately) with the universal adapter
Purchase includes
Keco 30 mm Cold Glue Tab
Keco 25 mm Cold Glue Tab
Keco 20 mm Cold Glue Tab
Keco 15 mm Cold Glue Tab
Keco Silicone Cap for 15 & 20 mm Cold Glue Tabs (2)
Keco Silicone Cap for 30 & 25 mm Cold Glue Tabs (2)
Keco Cold Glue Hail Tab Adapter
KECO Body Repair Products
KECO Body Repair Products is the pioneer of glue pull repair (GPR) within the collision repair and paintless dent repair (PDR) industries. Based in Oklahoma City, KECO's team manufactures a broad range of innovative GPR tools, with superior quality, for the most discerning professional technicians.
KECO is focused on creating the best customer experience available, with exceptional service and most products guaranteed for life. KECO is here to help YOU (the technician) do your best repairs with the most comprehensive line of GPR and PDR tools available today.