Glexo Glexo Magic Compound Only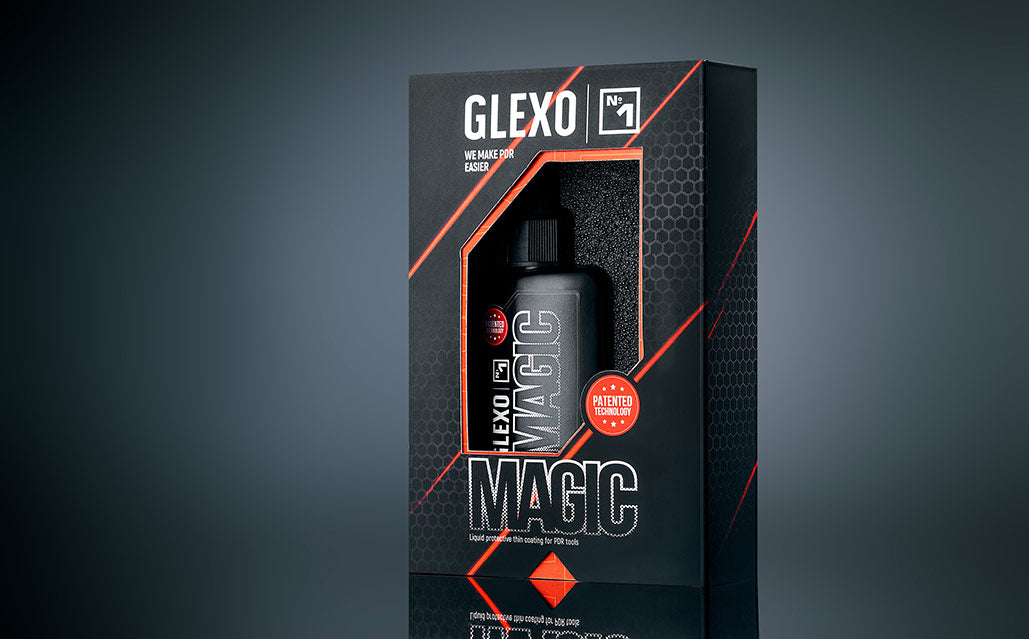 Glexo Magic is a specialized single-component UV-curable compound specially designed for the production of heavy-duty, ultra-thin protective coatings on the working parts of PDR tools. The composition is characterized by high strength and ductility, and the high viscosity of the composition makes it easy to apply it to any tool.
The ultra-thin coating withstands the most severe loads, allows to make the work of the technician as delicate as possible while ensuring the safety of the paint layer, eliminates the appearance of scratches on the inner surface. Unlike the existing solutions, the composition practically does not increase the thickness of the tool, which allows you to provide access to places that were previously inaccessible.
Glexo Magic has a high temperature resistance, which allows you to use it when repairing very sharp and deep dents with strong heat. The adhesion ensures its safety on the tool when working under amplifiers, between metals.
Glexo Magic allows you to ensure the safety of the paint on the standard technological holes when applying the composition around the perimeter. At the same time, the adhesion of the composition to the paint coating is specially reduced, so that the composition is easily removed without traces when slightly heated.
The composition can be used with a blending hammers and a knockdowns. The composition applied to the working part makes the work more delicate and will prevent damage to the paintwork.
Glexo Magic is a solution that will completely change your work.
Please note - the 18650-battery for the flashlight is not included in the delivery package according to the shipping forwarder's rules.