Elim A Dent Ver-3 20" 6 Strip, 20v Adjustable Fade Auto Cup Portable PDR Light - Dewalt Compatible - Battery & Charger Sold Separately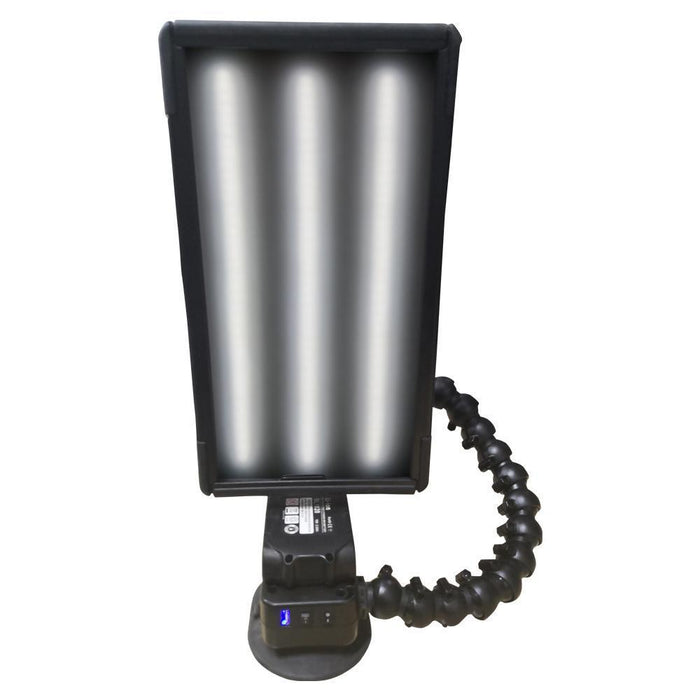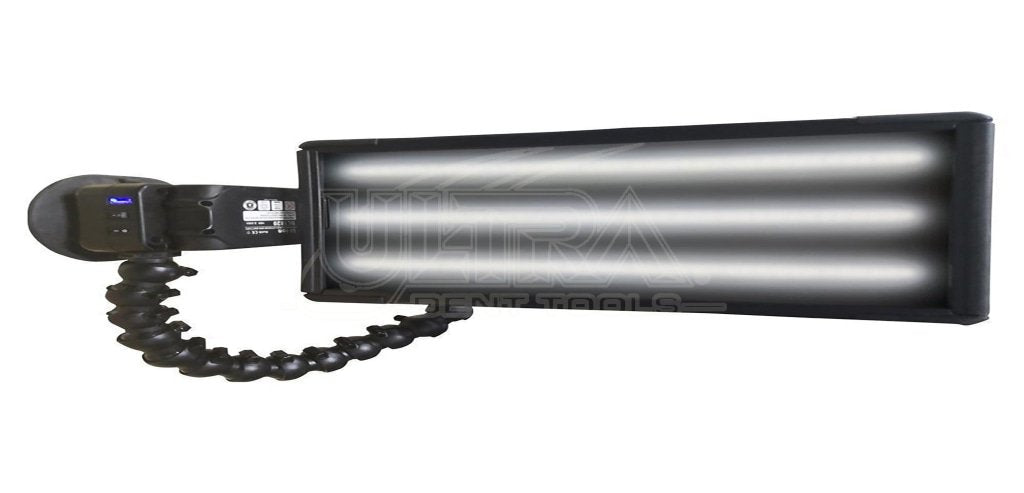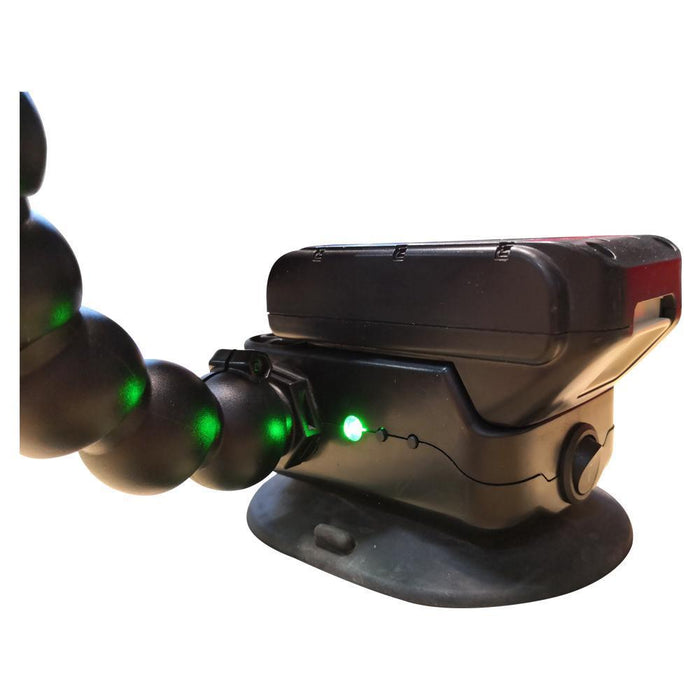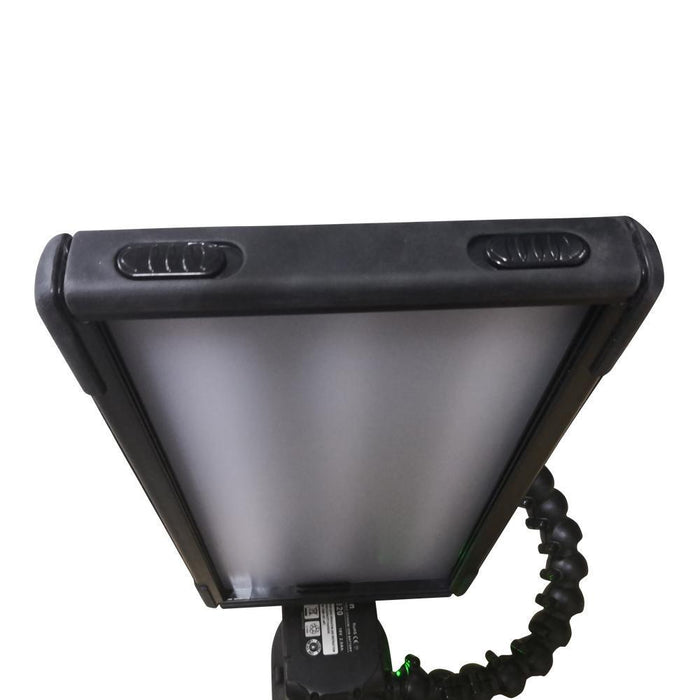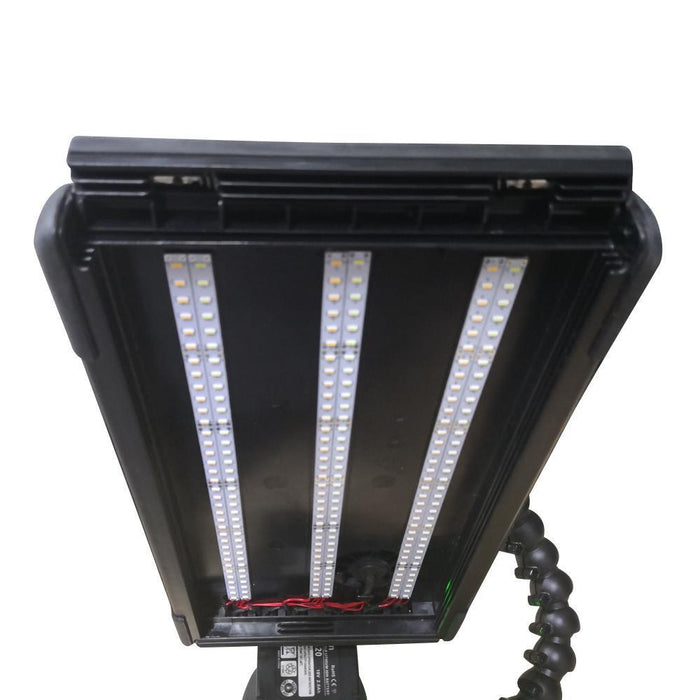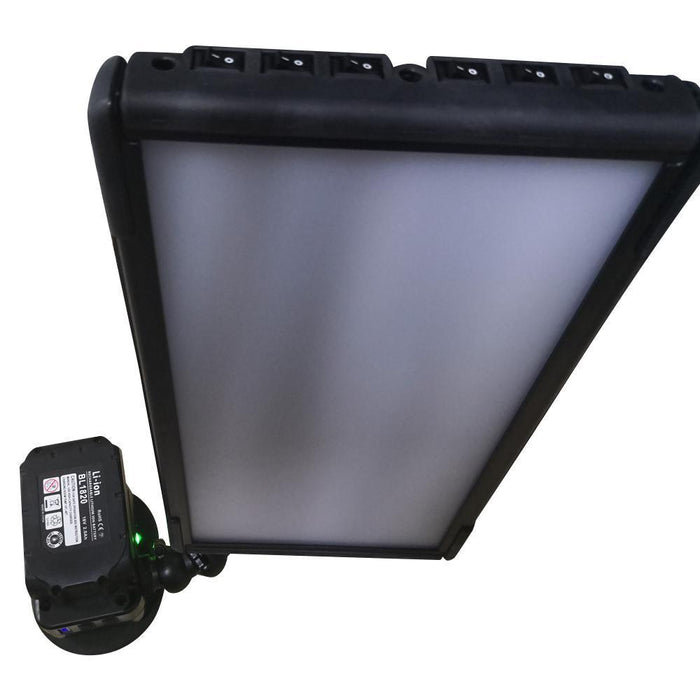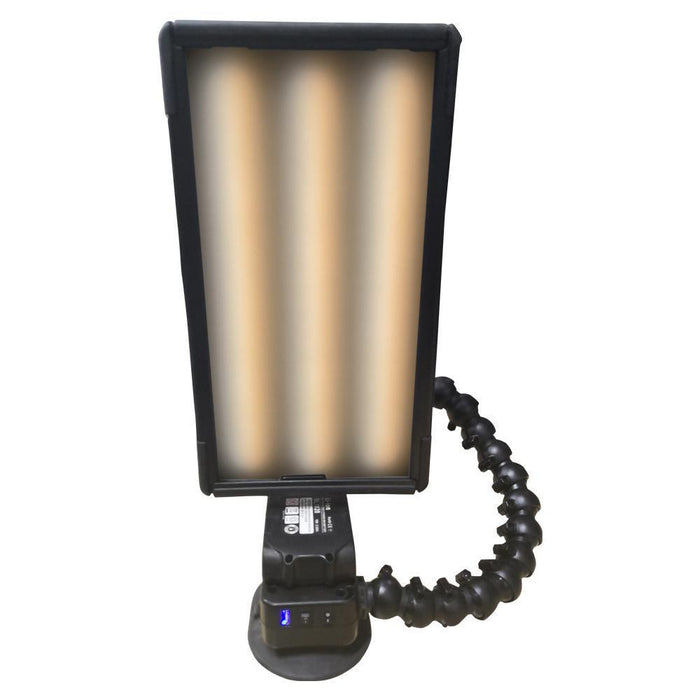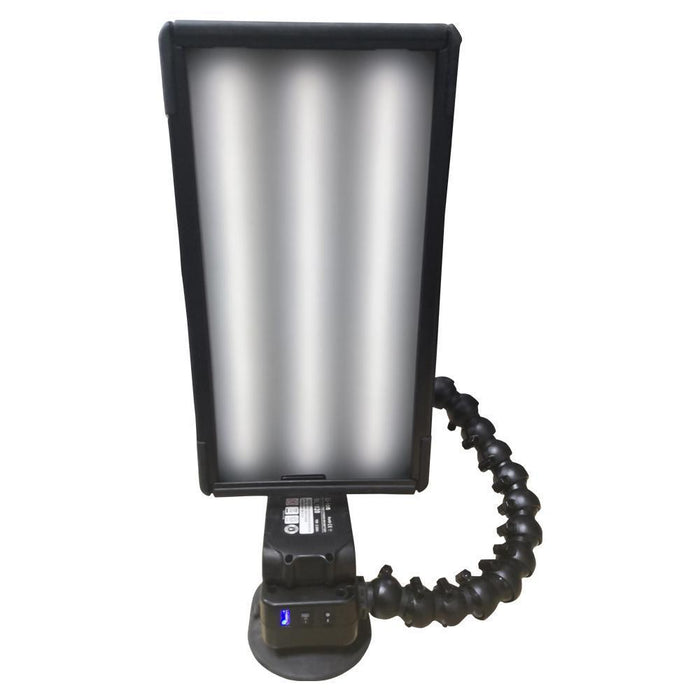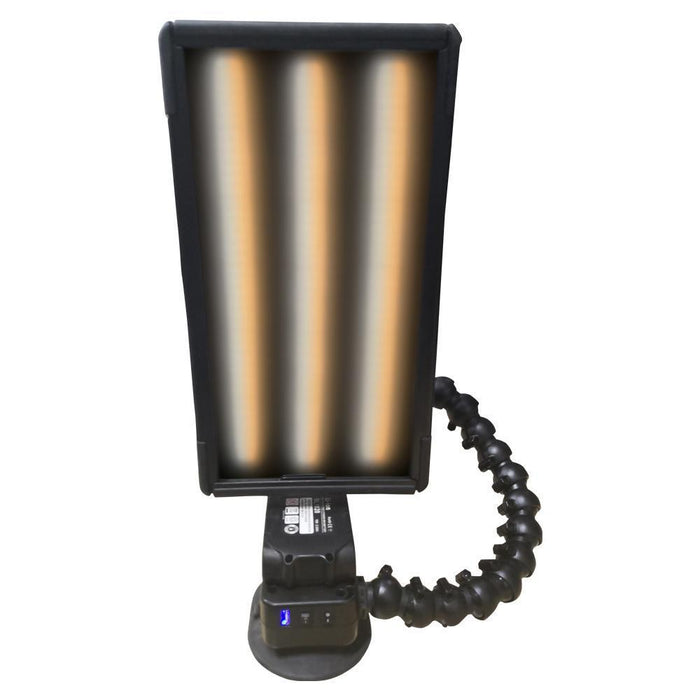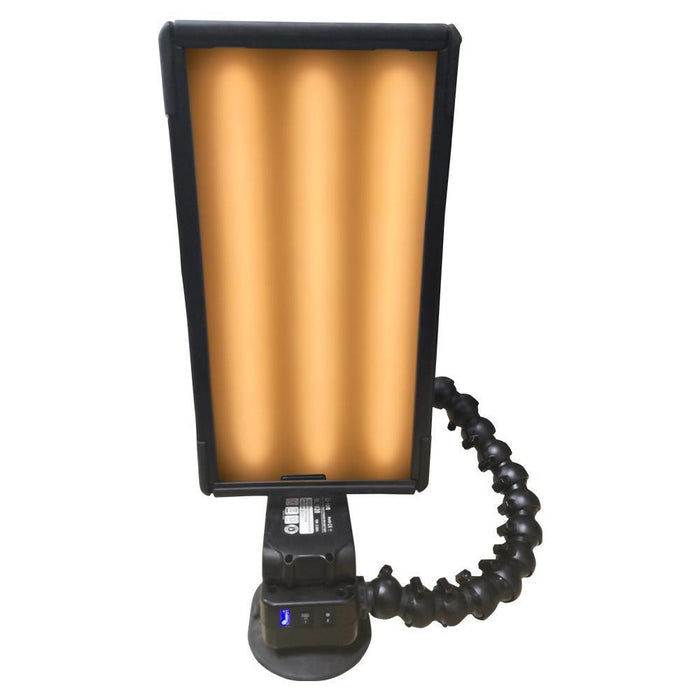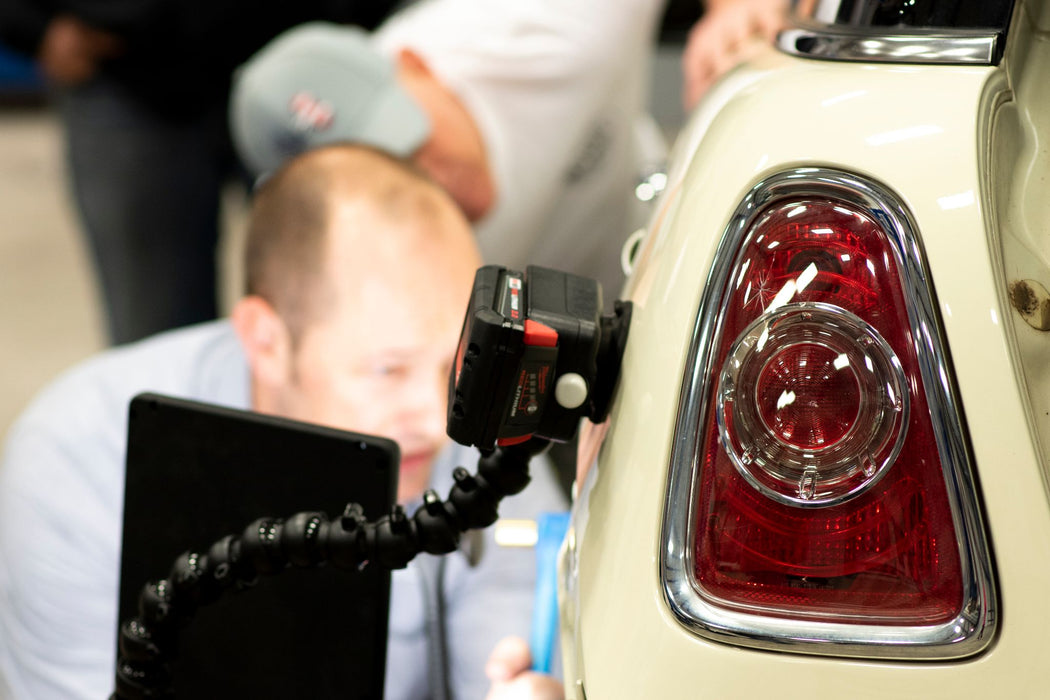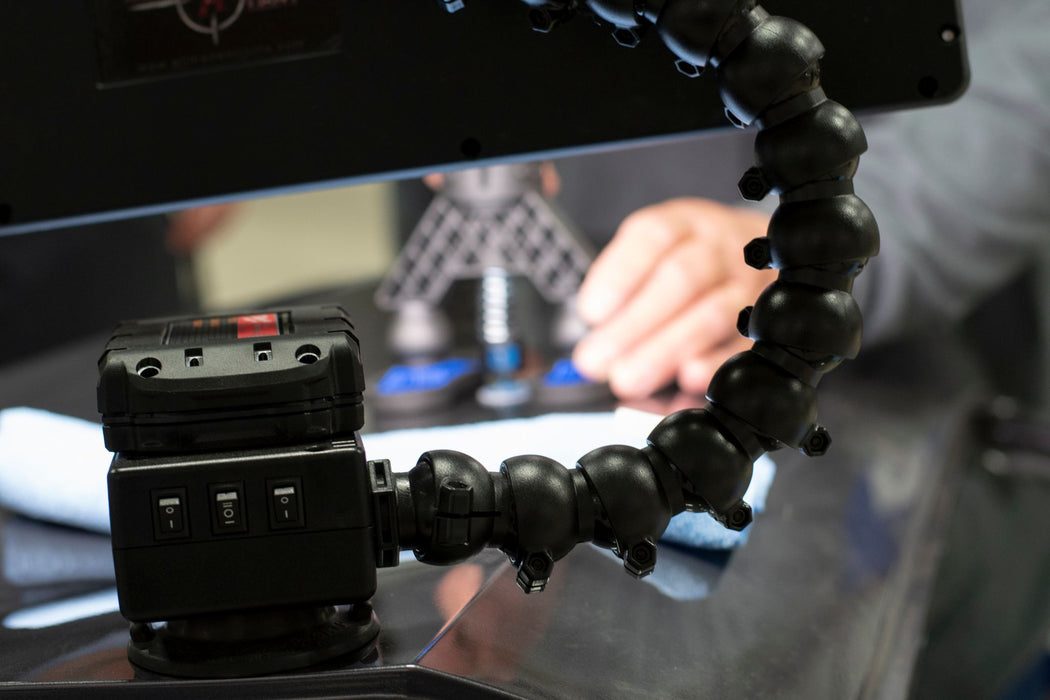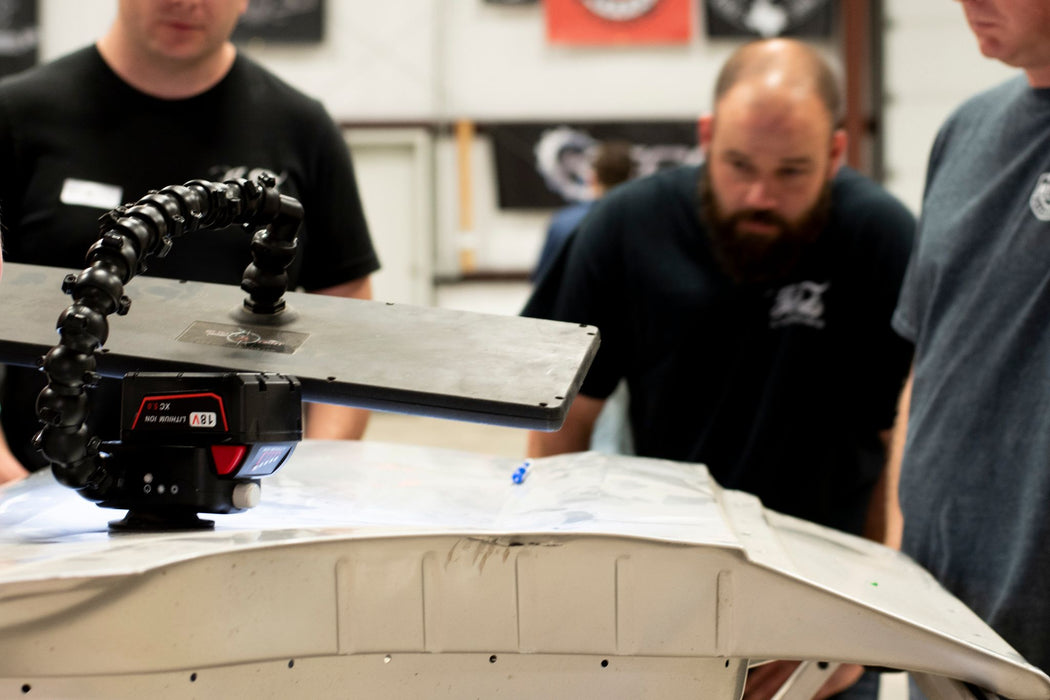 20" 6 Strip Adjustable Fade Auto Cup (Dewalt) Ver-3


BATTERIES AND CHARGER SOLD SEPARATE

PWM Dimmer Included
Battery Powered Suction Cup
Elim A Dents Spinal-Cord
Lens height track system for maximum fade adjustability
Locking door for quickly swapping lenses on the fly
LED Battery level indicator
Rubber over mold protective corners

USE DCB201, DCB203, DCB200, DCB204 BATTERIES OR GENERIC REPLACEMENTS
"Patents 

9109769, 9212793

"

This board is powered by Dewalt 20v lithium ion batteries or off-brand replacements. The board can be rotated and twisted 360 degrees. Comes with 6 L.E.D. strips, 3 warm white 3 cool white. 6 independent switches for each individual LED strip. 
Batteries charge in 15-40 min and last for 3 to 8 +hours depending on how many strips you power and what size battery your using.
 
New Spinal-Cord Setup
Elim A Dents Patented Spinal Cord setup has a bolt and nut inside a plastic housing that allows you to set the tension of each link. Ounce Spinal Cord fittings are connected they cannot pop apart without loosening the tension screws. If you prefer that loose broke in feel loosen the screws, if you like to keep that tight like new feeling tighten the screws. If you would like to have part of the links loose so you can maneuver and spin the board freely but have another section tight to support the board's weight well you can do that also.
20v powered by Dewalt lithium ion batteries or off-brand replacements.
Allows you to use existing Dewalt chargers and batteries to eliminate carrying multiple different batteries and chargers.
Easy battery release for swapping out dead batteries
Completely cordless no exposed wires.
Versatile 360 degrees of movement with no worries of cord tangles.
Quick disconnects to easily replace wearable parts like spinal cord assembly.
6 20v strips with warm/cool color combination.
6 independent switches on LED tray housing so to allow for various led strip combinations.
Matched acrylic face plate for the perfect fade. Acrylic is secured into place so it won't slide or fall out.
Built in battery powered suction cup that constantly monitors vacuum to ensure your board remains secured to working surface.  
Low profile dimmer built into base to control brightness of L.E.D.
LED Battery level indicator.
Rubber over mold protective corners.
DEWALT® is a registered trademark property of Black & Decker® Corporation which is not affiliated with Elim A Dent LLC.