KECO L2E Glue Pull Repair Collision System with OnSite Training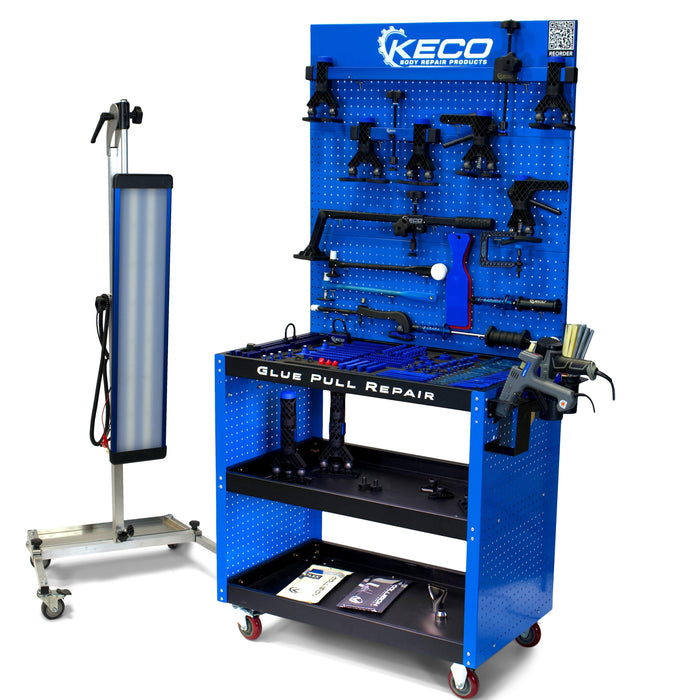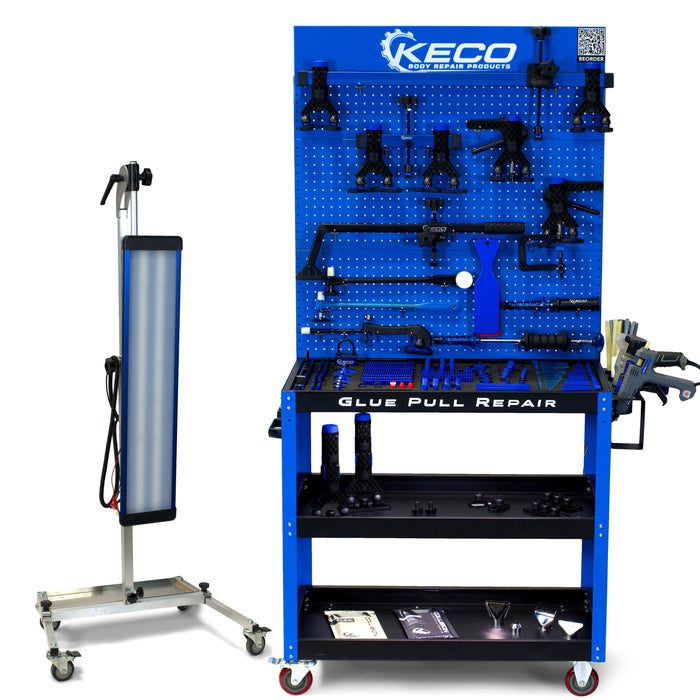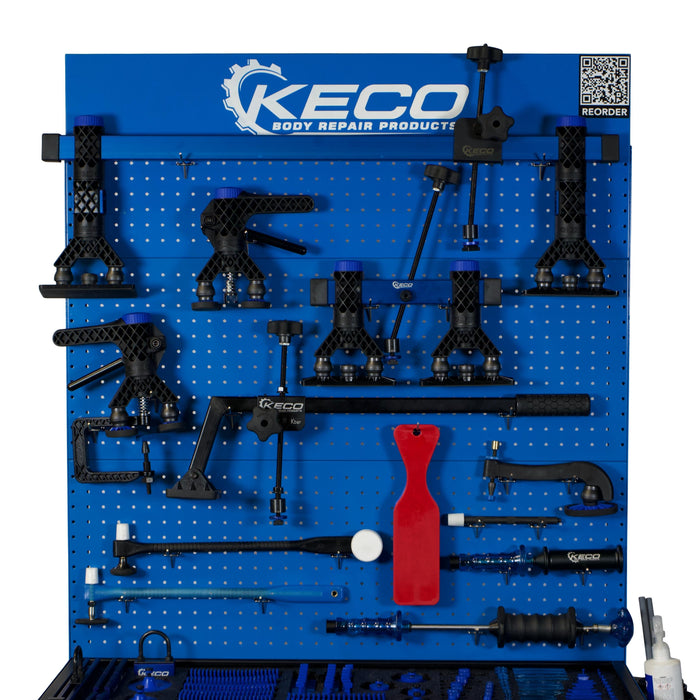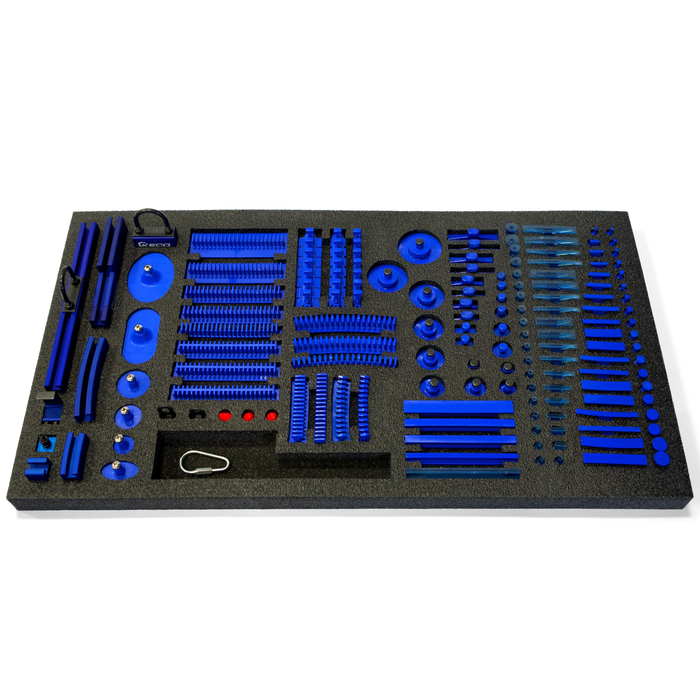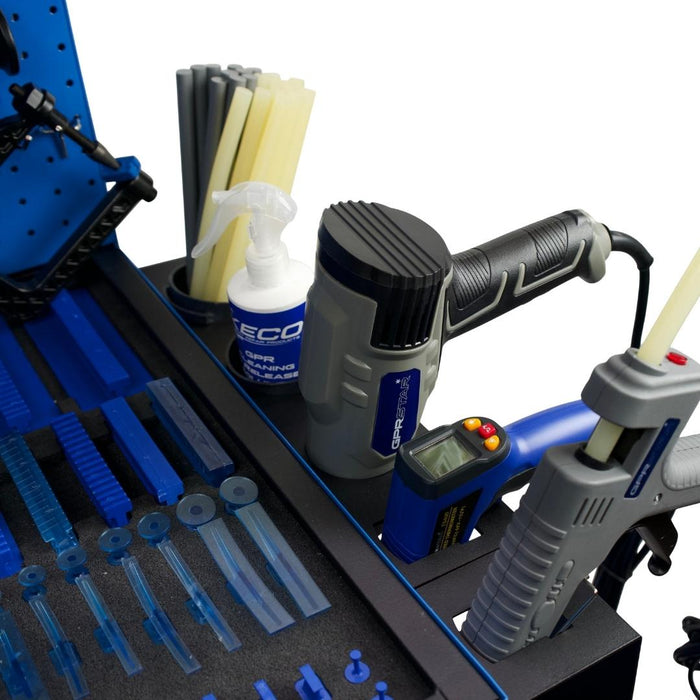 Shop Light Battery Sold Separately - We will be in contact with you after purchase to coordinate Training details.

KECO's L2E is the most comprehensive glue pull repair system available to body shop technicians. This system includes the industry's best lifting tools, a powerful KECO shop light, and GPR tool cart. This the only option for those looking for a complete GPR solution to improve shop efficiency.
Finish your repairs fast with minimal, if any, body filler. Tools are easily stored and organized on the cart while the TabPrints organizer keeps your tabs arranged and ready to pull.
Level 2E System Toolset - The complete shop system for technicians and shop owners wanting the complete GPR solution ideal for repairing damage throughout the repair continuum, using as little body filler as possible and preparing for paint quickly
Rough-Out & Large Damage - K-Beam® and K-Beam® Jr. with added height legs provide double-action pulls and the K-Bar® executes leverage pulls that move tons of metal FAST
Small & Detail Finish Corrections - Robo Lifter and Precision Pulling Base correct small and x-small damage with precise control when combined with Dead Center® finishing tabs
Lighting - KECO Shop Light enhances the technician's ability to see damage on clear coat and various paint colors to enable to place tabs for pulls with accuracy and control
Storage & Organization - KECOs GPR Cart, TabPrints™ organizer, along with the Z-Channel™ platform store glue gun, heat gun, thermometer, and glue to keep tools and tabs clean and organized in any shop