KECO Slide Hammer with 1 and 2.5 Pound Weights, 2 Adapters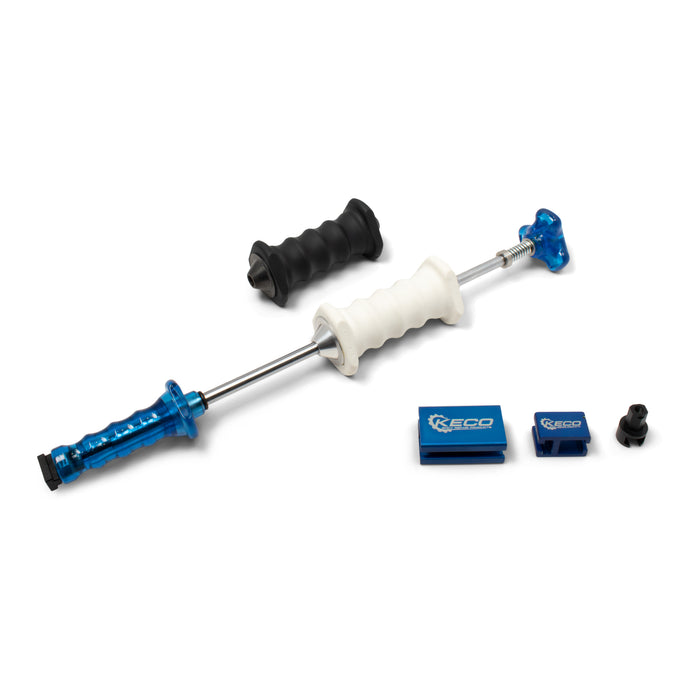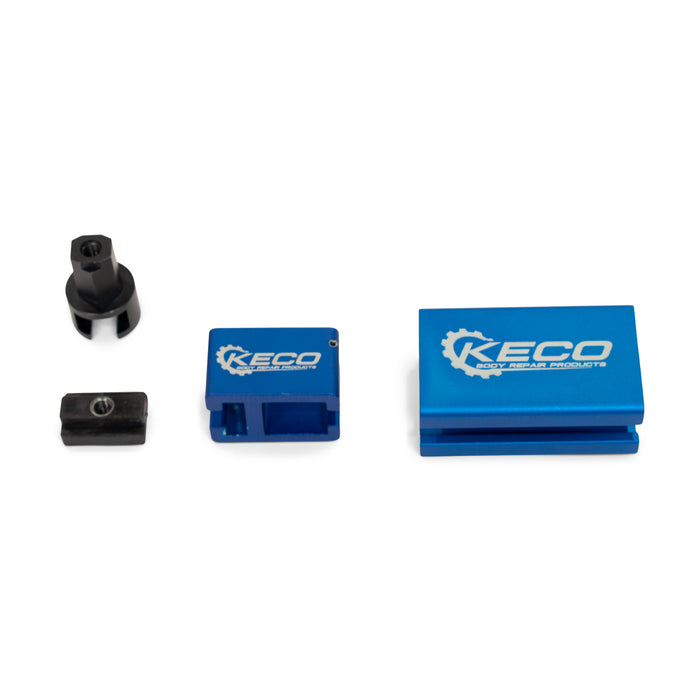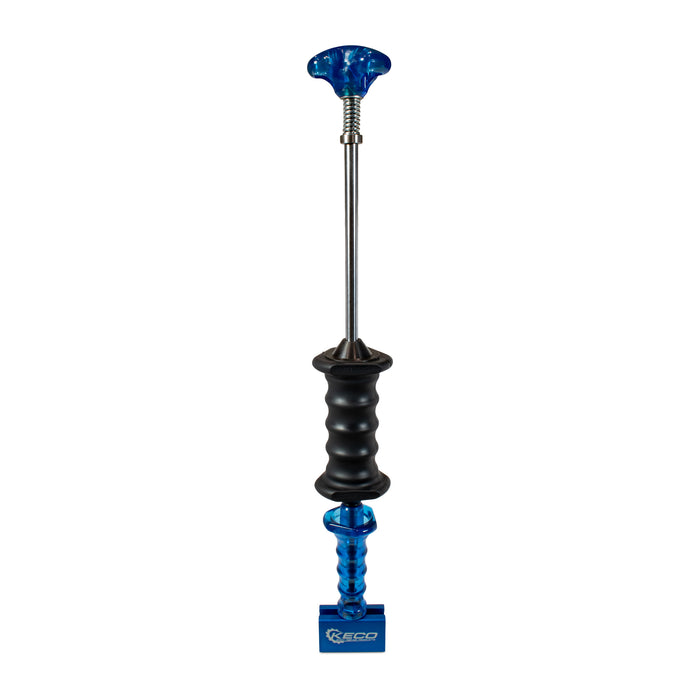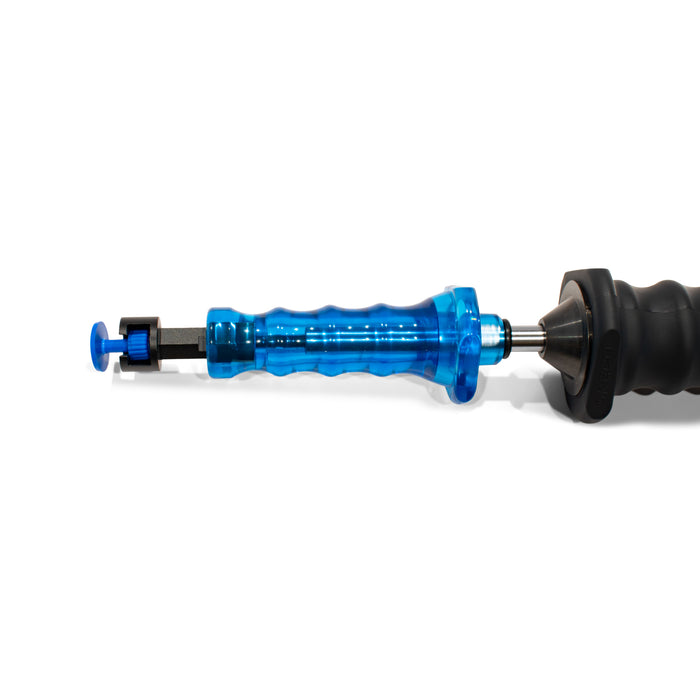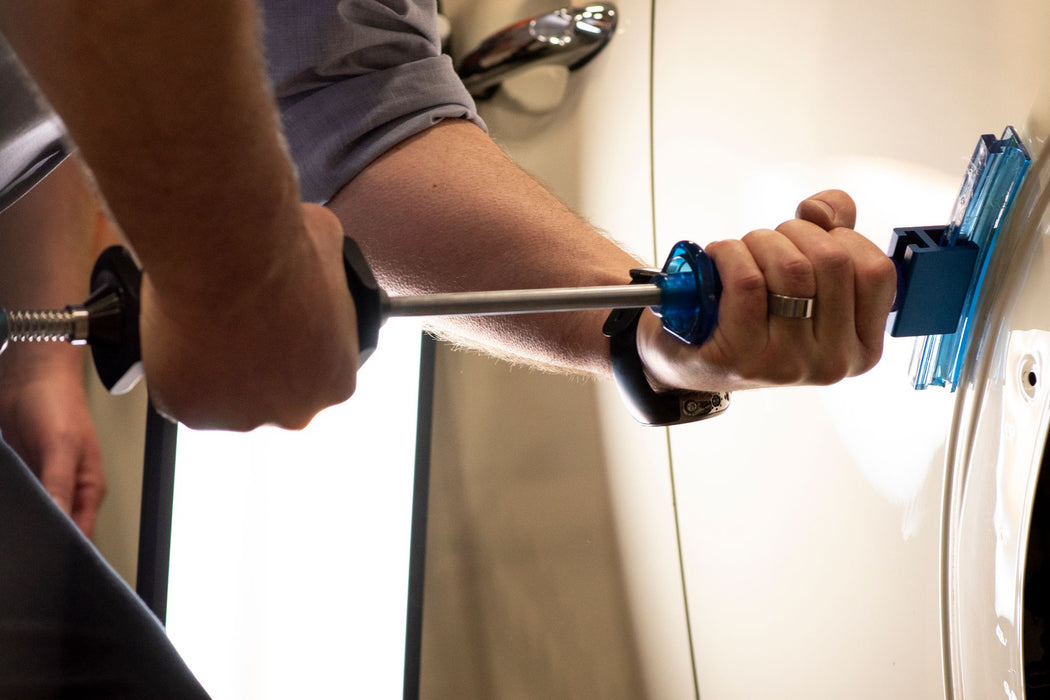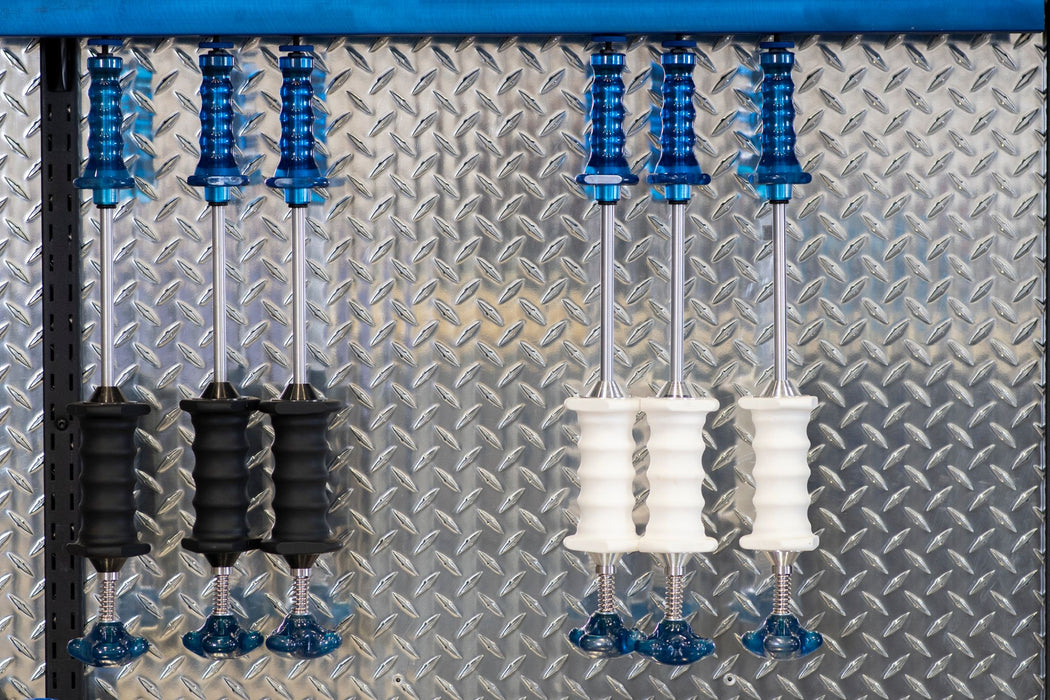 The KECO Slide Hammers were designed with the tech's who use our products every day in mind. Ergonomics and adjustability give this slide hammer unrivaled comfort and versatility for PDR techs or body repair professionals who are looking for a classic tool within a refined package. With 2 weight options and the ability to adjust pulls for more snap or a completely dead pull, this slide hammer is sure to become a staple in your tool box.
Ergonomic, Flanged Handles - designed to fit snuggly in the hand giving techs confidence in their pulls and protection against pinching fingers
Adjustable End-Cap - provides techs the ability to adjust the snap or dead feeling of each pull with ease
Two Weight Options - 2.5 lbs. and 1 lbs. weights enable pulls for large or small dents with control over the amount of force needed
Includes 2 Adaptors - supports standard size PDR hail and crease tabs, KECO Supertabs, Centipedes, and Black Plague crease tabs
KECO Body Repair Products
KECO Body Repair Products is the pioneer of glue pull repair (GPR) within the collision repair and paintless dent repair (PDR) industries. Based in Oklahoma City, KECO's team manufactures a broad range of innovative GPR tools, with superior quality, for the most discerning professional technicians.
KECO is focused on creating the best customer experience available, with exceptional service and most products guaranteed for life. KECO is here to help YOU (the technician) do your best repairs with the most comprehensive line of GPR and PDR tools available today.