KECO 12 Ounce PDR Glue Cleaning and Release Solution - Refill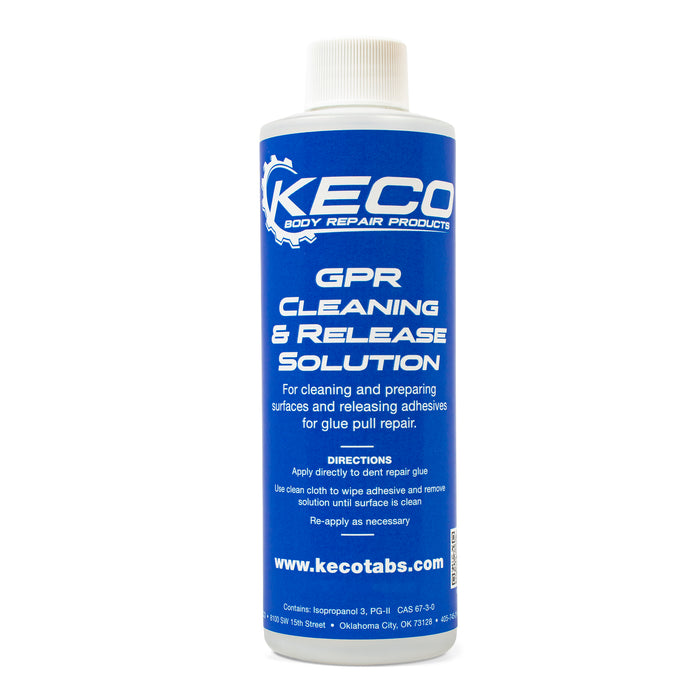 Ships Domestic US Ground Only - Cannot Ship Next Day or via Air. Please contact us for ordering outside of the domestic United States.

KECO's GPR Cleaning & Release Solution is specifically designed for use in GPR (Glue Pull Repair) and KECO Body Repair Products 6C process. It is essential for those in both collision repair and paintless dent repair (PDR) utilizing GPR techniques. A properly prepped surface includes cleaning and some heat to remove moisture - refer to KECO's 6C process for a more in depth explanation of the process that will give you strong pulls everytime.
Promote Strong Pulls - higher percentage isopropyl creates cleaner surfaces and a stronger bond
Glue Release - Concentrated formula effortlessly releases glue from panels and tabs allowing glue to be quickly peeled off
Refill - 12 Fluid Ounces
Ships Domestic US Ground Only - CANNOT ship via Air or Next Day