Flex Collision GPR Glue Sticks - By Camauto (400 Sticks / 40 Bags)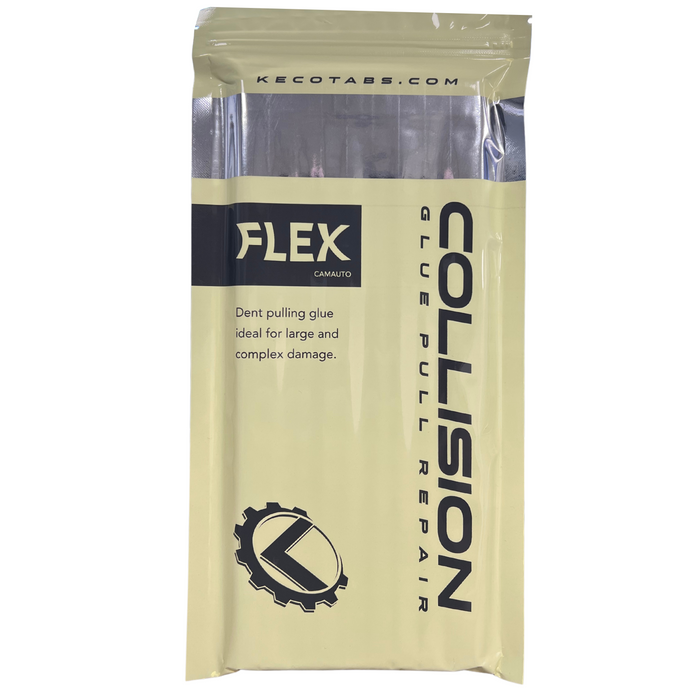 Cam Auto Pro Glue is a high strength slow acting glue ideal for large and complex dents. This is a bulk pack of glue contianing 40 bags of 10 sticks for a total of 400 sticks.
Slow and Flexible - ideal for large and complex dents
Flexibility and Increased Setp Time - equates to longer working time to allow multiple actions
2 - 3 Minute Setup - for medium sized tabs
6 - 7 Minute setup - for large tabs and collision repair
CamAuto Pro
Based in Montreal Canada and founded in 2013, Cam Auto specializes in building and developing dent pulling systems and welding systems. Cam Auto also provides technical training and consultancy services. Since its founding, Cam Auto has been dedicated to maintaining customer satisfaction through services and extensive product testing focused on the technical and financial benefit provided to their customers.