KECO L2E Glue Pull Repair Collision System (Compact)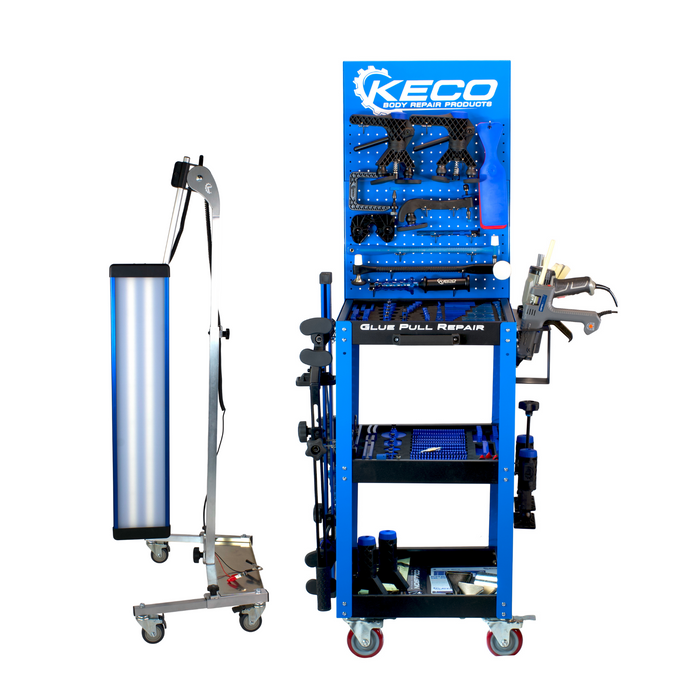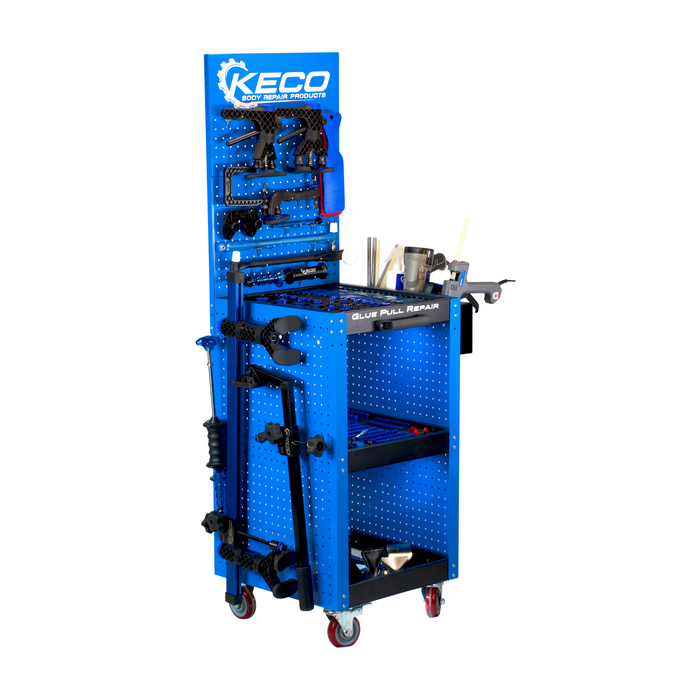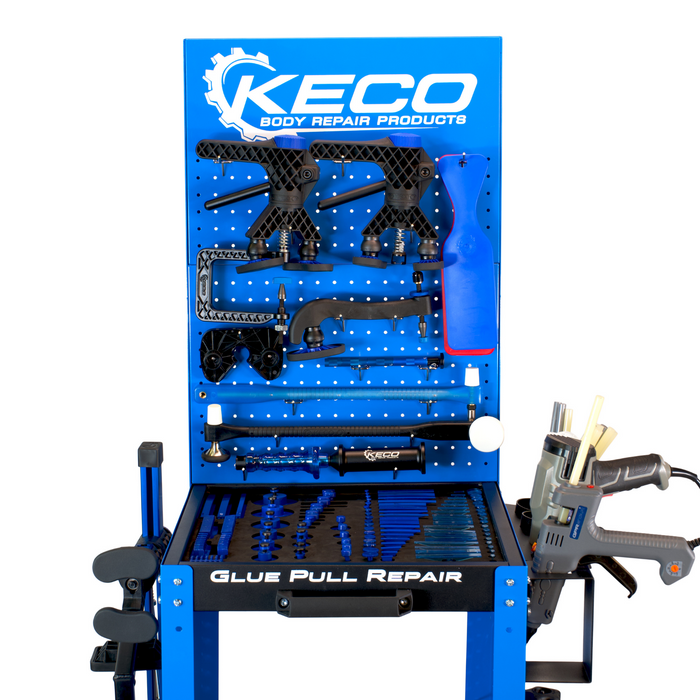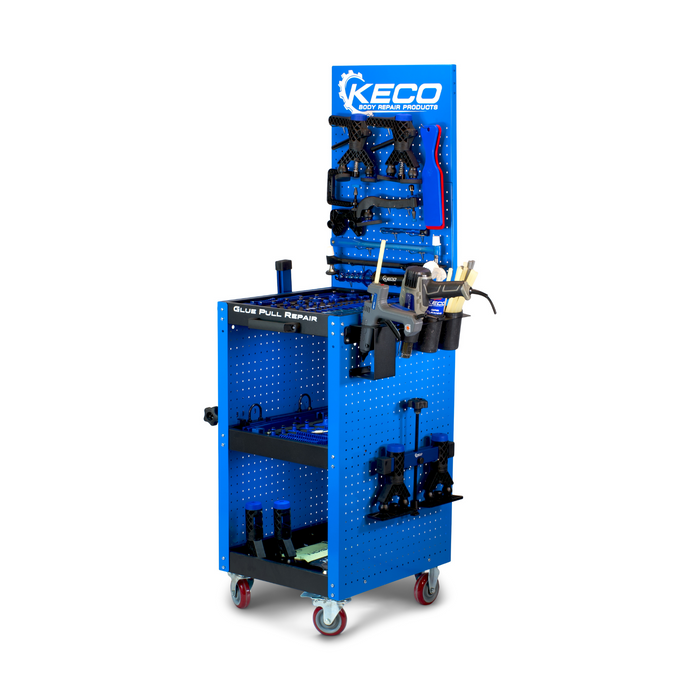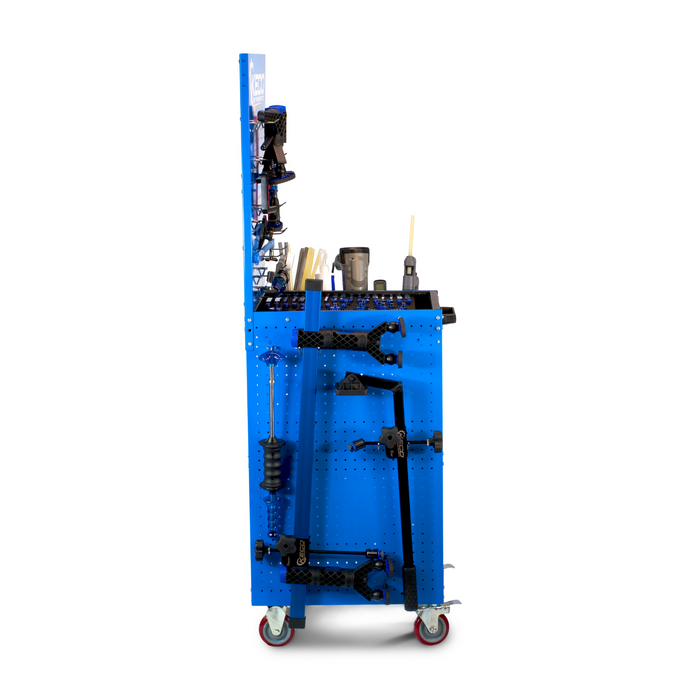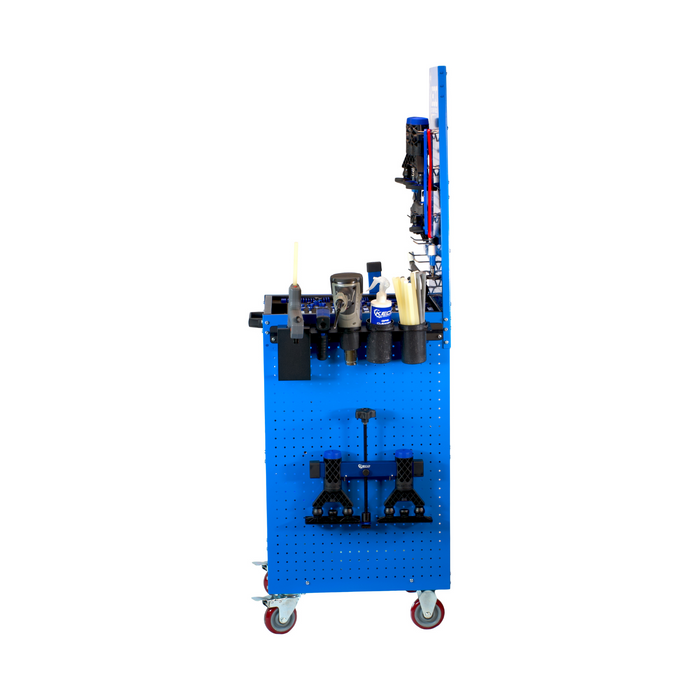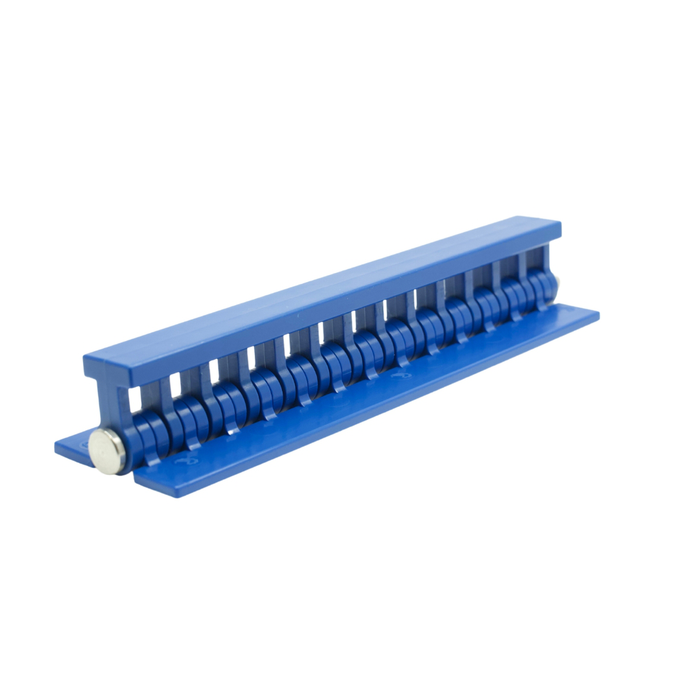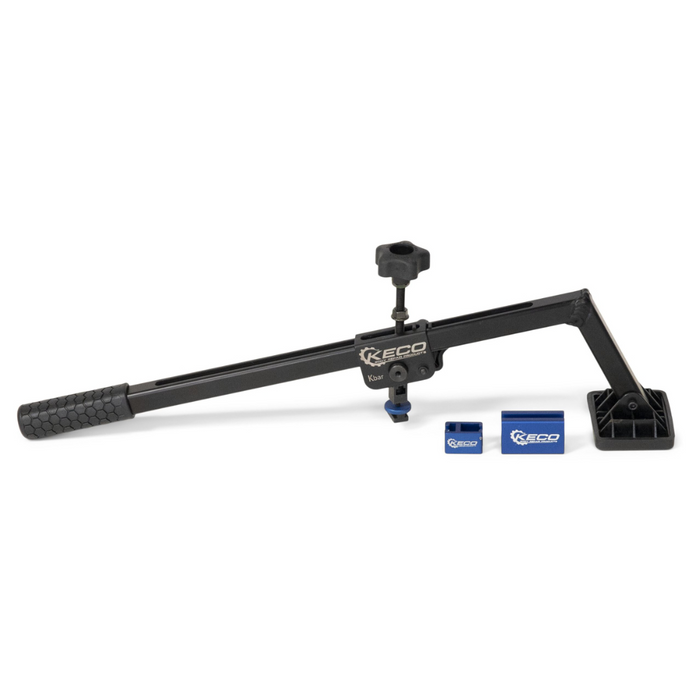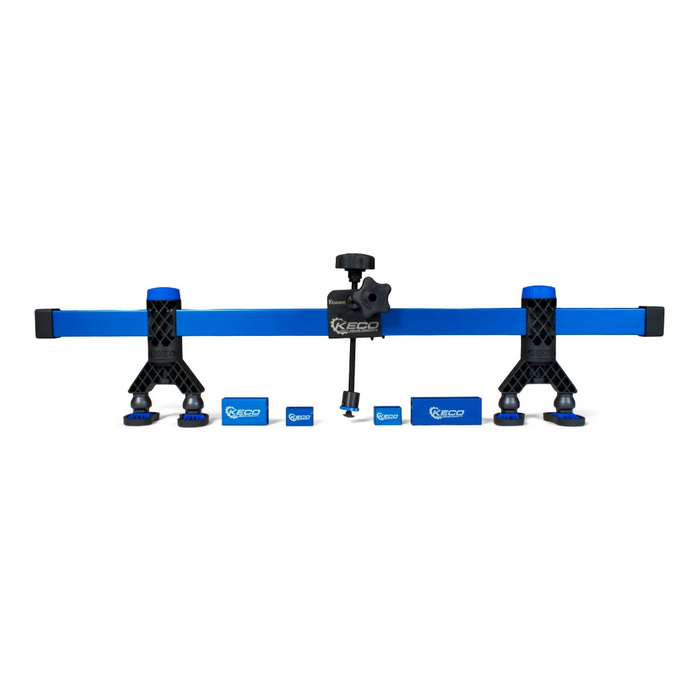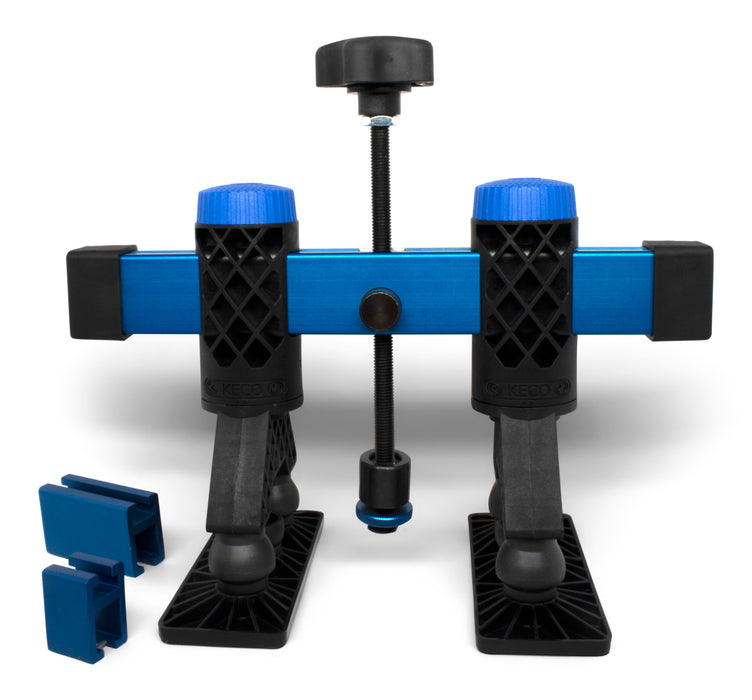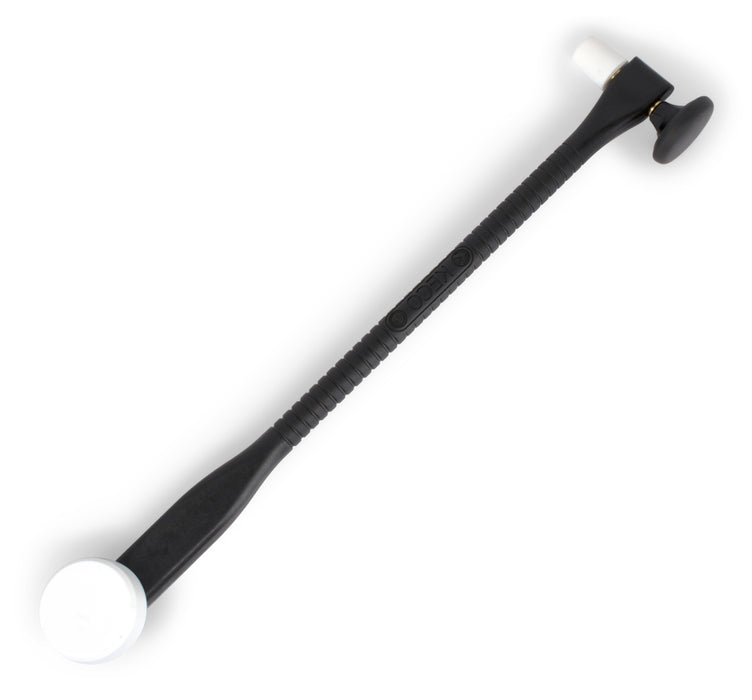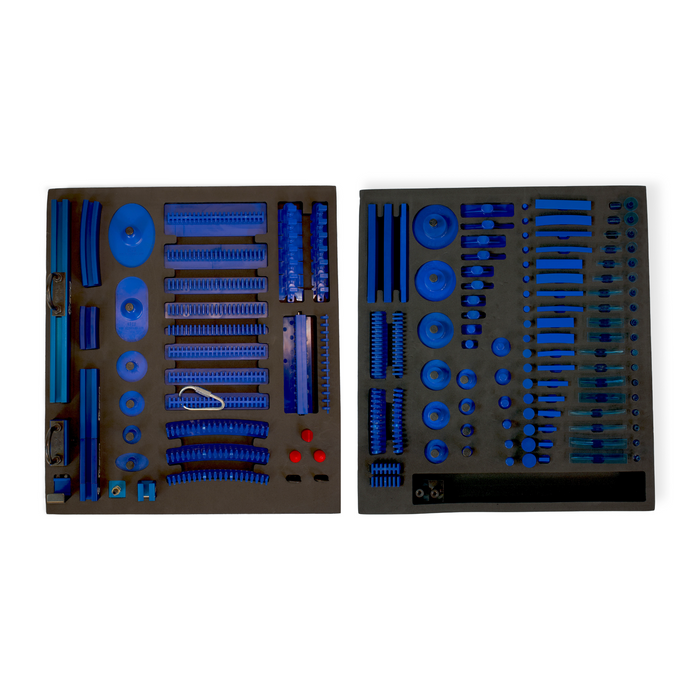 Shop Light Battery Sold Separately

NEW - Compact cart with smaller footprint!
KECO's L2E Compact System boasts the same components as the L2E, with added flexibility and mobility. The most comprehensive glue pull repair system is now available in a smaller cart, allowing for ease of movement throughout the shop. Finish your repairs fast with minimal, if any, body filler.
KECO's L2E is the most comprehensive glue pull repair system available to body shop technicians. This system includes the industry's best lifting tools, a powerful KECO shop light, and GPR tool cart. This the only option for those looking for a complete GPR solution to improve shop efficiency.
Finish your repairs fast with minimal, if any, body filler. Tools are easily stored and organized on the cart while the TabPrints organizer keeps your tabs arranged and ready to pull.
Level 2E System Toolset - The complete shop system for technicians and shop owners wanting the complete GPR solution ideal for repairing damage throughout the repair continuum, using as little body filler as possible and preparing for paint quickly
Rough-Out & Large Damage - K-Beam® and K-Beam® Jr. with added height legs provide double-action pulls and the K-Bar® executes leverage pulls that move tons of metal FAST
Small & Detail Finish Corrections - Robo Lifter and Precision Pulling Base correct small and x-small damage with precise control when combined with Dead Center® finishing tabs
Lighting - KECO Shop Light enhances the technician's ability to see damage on clear coat and various paint colors to enable to place tabs for pulls with accuracy and control
Storage & Organization - KECOs Compact GPR Cart, TabPrints™ organizer, along with the Z-Channel™ platform store glue gun, heat gun, thermometer, and glue to keep tools and tabs clean and organized in any shop
KECO GPR+ System with Mobile Cart
Designed for Shops and Technicians currently utilizing the L2E GPR System.
The GPR+ System adds on to your L2E to extend the repair system to correct damage further up the Repair Continuum. With the added tools the GPR+ System carries technicians will be able to glue pull and push to paint with ease. This system is intended to complement glue pull repair and allow technicians to make more challenging repairs possible with the utmost efficiency.
Flat Finish Capability
The KECO GPR+ Repair System provides you with the tools required to achieve success with a flat finish repair.
GPR+ Toolset - The GPR+ Tool cart carries tools and components allowing you to manipulate intermediate to finite damage into a flat paintless or push-to-paint finish. GPR intermediate and finish tabs are included for a complete set to address small to finite damage
Small Detail and Finish Corrections - Various configurations of tools tips and accessories in the GPR+ System provides everything you need to work with damage from within the panel
Storage & Organization - KECOs GPR+ Cart TabPrints organizer along with tool holders on every perimeter create a complete and solid platform keeping tools organized and clean for any shop
GPR+ Training - Take advantage of KECO's Master GPR Instructors with our 3 Day training class and curriculum designed with a hands-on approach in Oklahoma City. Contact us today or visit kecotabs.com and search 'Training'
KECO GPR Technician Companion System with Shop Cart
Designed with the Technician in mind to compliment shops already utilizing the L2E System.
The Technician Companion Kit is intended to cover a smaller percentage of collision shop repairs to work in unison with L2E Collision System. This allows technicians to work from the central L2E for larger tools and address a smaller percentage of damage with the satellite Technician Companion Kit. This is one more innovation from KECO based on job mapping and learnings from hundreds of in-shop training sessions where we have had the opportunity to see GPR repairs evolve first-hand.
Partial Capability
The Technician Companion Kit allows technicians to approach mid-range damage within the repair continuum with confidence.
Companion Toolset - The Technician Companion Kit allows technicians to work off the L2E Shop System. This cart provides you with frequently used tools when repairing giving multiple technicians the ability to utilize the L2E at once
Limited Capability - The K-Bar and Slide Hammer are great tools to reduce large damage with the Centipedes and SuperTabs. The Robo Mini Lifter allows small damage correction with a limited selection of crease and finish tabs.
Tab Selection - Includes a limited selection of Centipedes and SuperTabs for large damage as well as a common selection of smaller Crease and Dead Center tabs for detail corrections
Storage & Organization - KECOs Compact GPR Cart TabPrints organizer along with the Z-Channel platform store glue gun heat gun thermometer and glue to keep tools and tabs clean and organized in any shop
Dead Center® SuperTab® Variety Pack Blue Glue Tabs (10 Tabs)
Dead Center® SuperTabs® combine the heavy-duty pulling strength of SuperTabs® with the focused pulling area of a Dead Center® for unparalleled pulling performance.
The threaded Stafast system provides compatibility with Keco K-Bar® and K-Beam® systems as well as industry-standard slide hammers mini lifters and other pulling methods.
Patented Dead Center Technology - the specialized neck to face ratio provides the best possible rigid center pull with flex along the edges to avoid overpulling
Large Surface Area - Featuring an oversized surface area designed to prevent overpulling
Threaded Stafast System - Provides a solid positive lock between the tab base and interchangeable lifting mechanisms and adapters
Smooth Face - Allows the glue to adhere for the strongest possible pull
Blue Material - Flexible formula allows for a solid pull and vibration absorbing hold
KECO Body Repair Products
KECO Body Repair Products is the pioneer of glue pull repair (GPR) within the collision repair and paintless dent repair (PDR) industries. Based in Oklahoma City, KECO's team manufactures a broad range of innovative GPR tools, with superior quality, for the most discerning professional technicians.
KECO is focused on creating the best customer experience available, with exceptional service and most products guaranteed for life. KECO is here to help YOU (the technician) do your best repairs with the most comprehensive line of GPR and PDR tools available today.